SDGs STATEMENT
We approve SDGs (Sustainable Development Goals ), which was adopted by the UN Sustainable Development Summit.
We declear that we work to acheve sustainerble development goals( SDGs) through our business activitity.
Practical example
For Global Enviromnent
We are committed to preventing pollution of the global environment, considering the effect by our business activity.
< concrete measures >
Measure of the amount of greenhouse effect gas discharge.
Reduction of energy consumption by replacement with LED lightnings, EV forklifts, and Eco-cars.
Reducing energy consumption by introducing LED lighting, EV forklifts, and eco-friendly vehicles
Earthwork and afforestation for maintenance of the forest environment after excavation.
Management of the orchard as Greening promotion project.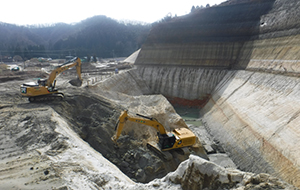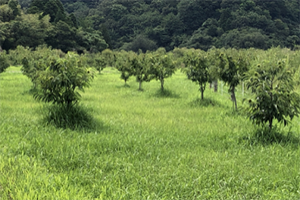 For Local Community
We contribute to local development and activity, as one of the localized company.
< concrete measures >
Volunteer of snow- removal work at local road.
Support for tradititional enent preservation.
Donation of regional Infrastructure facilities.
Cooperation for extracurricular at loal elementry school.
For Employees
We create livable workplaces for all employees.
< concrete measures >
Recognized by Ishikawa Prefecture as one of a superior company with consideration for employees health.
Special paid leave system(Child-care leave for male and female )
Support for employee's growing and qualification.
All employees acquire an annual paid leave for 10days or more on an average.